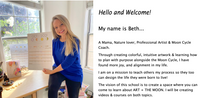 Take my Art & Moon Cycle Courses on Teachable!
I am so excited to announce I recently started a school in Teachable, Beth Suter Art. 
The vision of this school is to create a space where you can come to learn about ART + THE MOON. I will be creating videos & courses on both topics.Click the link below!
Teachable
Testimonials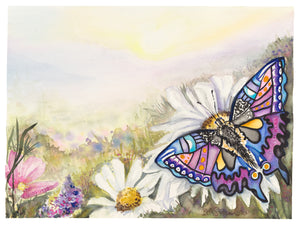 Heather M.
Beth captured my wishes for a custom painting for my mother's passing perfectly. We spoke throughout the process. I let her know my mom's loves of butterflies, daisies, favorite colors, and the mountains. She came up with the most stunning landscape I could have imagined.
Beth was so thorough in her process explaining things in great detail, timelines, and expectations leaving me with gratitude as she presented me with this custom beauty to honor my mom.
Our family is forever grateful, and I wouldn't have wanted this memory captured by anyone else.
From the bottom of my heart, Beth, thank you!

Molly, Katie, & Patrick C.
Beth is sooooo amazing! She created this beautiful piece for my mom for her birthday. It's based off of one of our favorite photos of my grandparents who we lost over the last couple of years.
She spent so much time making it perfect. She listened to music that reminded us of our grandparents while creating it.
I highly recommend reaching out to her for a special gift in the future.
Thank you so much, Beth!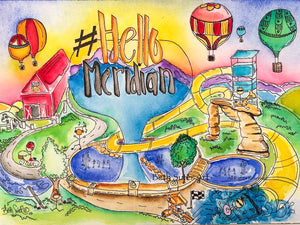 Hello Meridian (Meridian, Idaho Instagram service. "Dedicated to all fantastic things about Meridian & Eagle, Idaho")
"Wow! We are IN LOVE! For this commissioned piece, we gave Beth free reign to to try and capture the essence of Meridian, and Eagle (Idaho). We mentioned a few of the landmarks and she created something pretty spectacular. We absolutely could not wait to have this awesome image displayed in our office."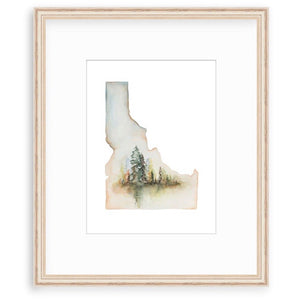 Brandi W
"I absolutely love the art that Beth does. I enjoy having things in my house that proudly display my love for my home state of Idaho. Her art is fun, yet beautiful. It really captures the heart of this great state!"
Carrie B
"I was so honored to participate in Beth's auction to support Hurricane Harvey victims. Not only is "Strength in Numbers" a gorgeous piece of art, but the meaning behind it is powerful, and the money I contributed went towards an important cause. Connecting with Beth has been a pleasure. I can't say enough about how lovely, and high quality, her artwork is. When I asked my husband to hang the framed piece on our kitchen wall, he immediately remarked, " Wow, that's beautiful!"- I absolutely agree!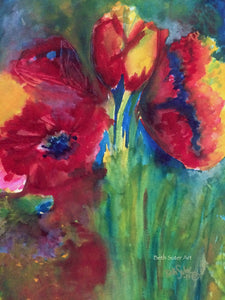 Cherri S
"I love the vibrant colors Beth uses in her paintings. It is evident that she is passionate about her work. I have purchased multiple paintings from her, and I love how the pieces bring life and joy into our home."